There are tens of thousands of website designers. You probably know at least a dozen yourself.
Why choose us?
I think it comes down to a pretty simple answer: We Fit.
When it comes to choosing any kind of product or service, you make your choices based on how well it "fits" with your values, your perspectives, your budget, your wants and your needs. If you're going to choose us for your website design, it's because we're possibly a good fit with you.
To be honest, we don't want to work with everyone.
The information we provide below is designed to give you an idea of whether we might be website designers you want to work with.
How Big Is Your Website Development Agency?
The slogan for Stuart McLean's fictional Vinyl Cafe record shop is "We May Not Be Big, But We're Small". That's kind of appropriate for us as well. As web design companies go, we're definitely not big, but we're big enough for the jobs we take on. Instead of having a fancy office filled with the latest IKEA furniture, funky boardrooms and an awesome espresso machine for a dozen or so staff, our model is more distributed. We have great relationships with specialists we bring on when a job requires it. You get great service without having to pay for the overhead all that full-time cool furniture, real estate and staff create. Oh, and yes, we do have rather nice IKEA furniture, three cats and at least a dozen types of tea at our central location.
Do You Build E-Commerce Websites?
Yes, we do, and on different platforms to boot. We've developed e-commerce websites on BigCommerce, Business Catalyst and WordPress. We've helped churches get set up for online donations and set up community groups with online ticketing solutions. If you want to accept online payments, we'll walk you through the options and help you choose a solution that's right for you.
Are Your Website Designs Responsive?
We design sites that work on smartphones, tablets, laptops, desktops, and digital televisions. In other words, our sites are responsive. The term "responsive" refers to a site with a design that "responds" to the size of screen or the type of device it is displayed on. I can't imagine a modern website designer not offering responsive website designs. If you want a new website, you want a responsive one. If you have an old website, we can help you convert it to a responsive design. Just give us a call.
Where are you located?
The Web For Business.com is located in the booming metropolis of Thorold, which is in the Niagara Region of Ontario. We're close to all the major cities in the GTA and have really good clients in Toronto, Markham, Mississauga, Oakville, Burlington and Hamilton, but we love serving our Niagara website design clients as well.

Frequently Asked Questions About Website Design
How much will it cost to design a new website?
A website's cost varies depending on the complexity of the design and what technical features are involved, among other things. Contact us and we'll be happy to discuss how we can best help you create a website that meets your needs and stays within your budget.
Do you build WordPress websites?
Yes. We like WordPress. It's a good platform to build websites on, and its ease of use makes it a good choice for companies who want to manage their own website updates. It's free, flexible, customizable, easy to use, portable, has lots of support, is mobile friendly, integrates with all sorts of other services and is easy to manage. WordPress keeps evolving as technology changes, so from our perspective, it is one of the core Content Management Systems (CMS) we use for website development.
Another agency quoted me $20,000 to create a website! Why are your prices lower?
We've been approached by business owners who have been quoted $20,000 for a 15-page "brochure" website. Based on that one particular website, our pricing was 75% less than what the agency was going to charge. We're a small Niagara website design company that produces quality work for much less than an agency is going to charge you. Less overhead means lower pricing. It's just a different business model and it's your choice on who you get to work with. If you're willing to pay $20,000 instead of $5,000 for a very similar end result, then we'd prefer you spend it with us!
How long does it take to create a website?
If you have all your content (text and graphics) ready for us at the start of your project, that will speed the development process significantly. The majority of websites can be completed within 10~20 business days from the time all materials and a project deposit is received.
Do you design WordPress websites?
WordPress is a very popular Content Management System (CMS) that by some estimates is used by 33% of all websites. That's one popular platform! Yes, we certainly work with WordPress, as well as Joomla! and Adobe's Business Catalyst CMS platforms. For customers who want to manage their own websites, we provide a video training library customized to their own site so you don't have to call us and be charged for minor updates.
How will I know how many people visit my site?
Knowing how many people come to your site, how they get there and what devices they use to view it are important pieces of information. We set up our customers' sites with Google Analytics because it's a) powerful, b) free, and c) gives you the insights you need to help guide your online marketing activities. If you have a website already and don't have Google Analytics installed, give us a call and we can help set that up for you as well.
I'm in Toronto. You're in Niagara. How can we work together?
I know. Niagara seems like a world away from Toronto. With all of our wineries, natural attractions, beautiful countryside and bucolic living, we're pretty far removed from the hustle and bustle of The Six. While that's true, it doesn't preclude us from working with you. We routinely travel to Toronto for meetings, and sometimes our customers come down here for a day-long website design retreat. Then there are those great technologies called the telephone and Skype. Heck, we work with people a lot further away than Toronto, so there's no reason not to work with us just because we're on the south side of Lake Ontario.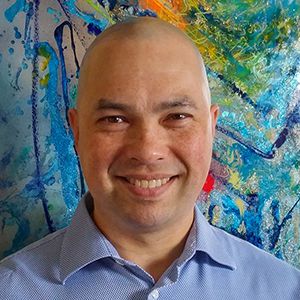 We are happy to answer any questions you may have about any aspect of online marketing. Please send us your questions. We'll do our best to answer each and every one of them promptly.

The Web For Business.com is a consultancy specializing in online lead generation, website development, inbound marketing, social media marketing and more. We help our clients with the development of responsive websites with useful information that we help market to their target audiences. We're happy when you're happy and we hope we can be of service soon!