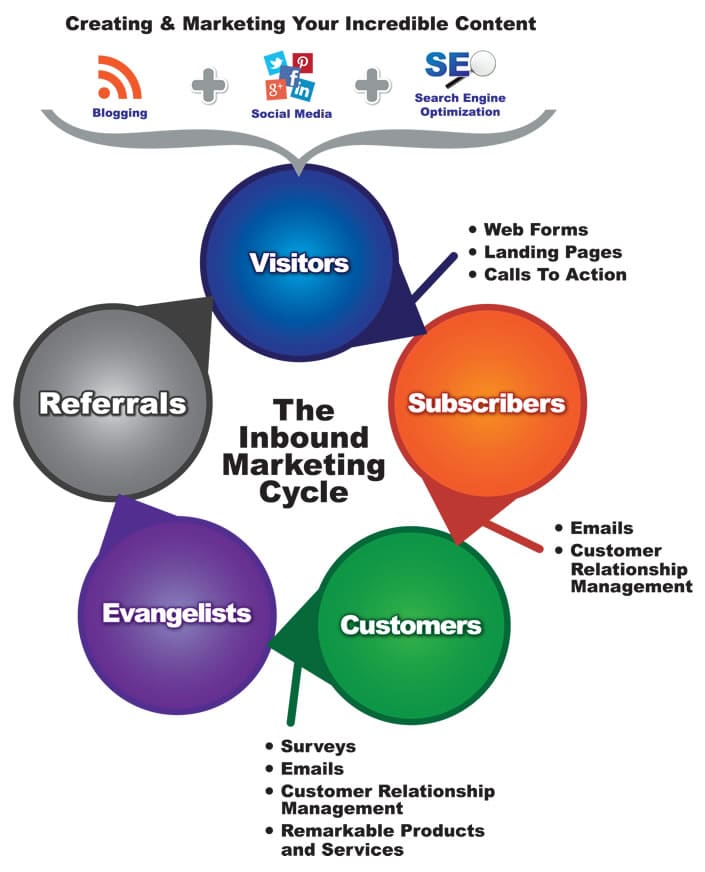 Your business needs leads to survive. Once you have a website, attracting qualified prospects to it is the next challenge. That's where inbound marketing comes into play.
"Inbound marketing" is the umbrella term describing a marketing approach that focuses on creating exceptional content that earns the attention of qualified prospects and brings them into your sphere of influence. Your content is what converts visitors into leads, and leads into customers. Over time, by delighting your customers you create brand evangelists who in turn introduce you to more qualified prospects.
Inbound marketing's foundation is exceptional, remarkable content which you then share with the world.
The tools of the inbound marketing trade are:
Web Forms
Calls to Action
Landing Pages
Customer Relationship Management (CRM)
Social Monitoring
Web Analytics
Each of these tools has its place in the inbound marketing sales cycle. Planning a successful inbound marketing campaign means understanding how each of these tools is used and moreover, how they work together to communicate your value to your prospective client.
I often remind business owners that whatever field they are in, if they are truly professionals in that field, they have forgotten more about their chosen field than most people know. It is incumbent on business owners or those responsible for marketing their businesses to convey their value to prospects by sharing their knowledge and expertise. The tools of inbound marketing are what you use to demonstrate your value.
If you're interested in getting started with an inbound marketing program for your business, click the button below and let's get started. Otherwise, keep reading. Check out what we know and if we seem like the kind of company you'd like to work with, just click the green button.

Frequently Asked Questions
What is Inbound Marketing?
Inbound marketing is a system that encompasses and informs all your online activities. It ties together your website, social media platforms, blog, email marketing and analytics and helps you gain insights on what works and doesn't work for your business. Using this approach will also highlight strengths and weaknesses of your products and/or service, possibly resulting in other changes to your business.
Aren't I Doing Inbound Marketing Now?
Perhaps. Perhaps not. Inbound marketing is a process with multiple systems that need to be in place for the cycle to work. Let's say you do great blogging and SEO, but your pages have weak or non-existent calls to action (CTA). You might get lots of visits but no new leads or subscribers. Or, you might get lots of subscribers but your email marketing follow ups are weak or infrequent, resulting in people forgetting about you. There are many ways you can mess up your inbound marketing efforts. Just like a car engine, all cylinders need to be firing for the engine to work properly. Having all your systems and processes integrated and working properly is key to making your inbound marketing efforts a success.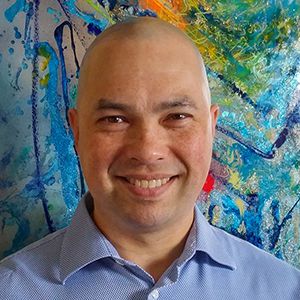 We are happy to answer any questions you may have about any aspect of online marketing. Please send us your questions. We'll do our best to answer each and every one of them promptly.

The Web For Business.com is a consultancy specializing in online lead generation, website development, inbound marketing, social media marketing and more. We help our clients with the development of responsive websites with useful information that we help market to their target audiences. We're happy when you're happy and we hope we can be of service soon!