About The Web For
Business.com
As told by Mark Kawabe, Chief Marketer
"Older Than Google!"
The idea for the company was born out of frustration with a computer department and a COO who didn't understand the company's website was likely doing more harm than good. A 1.2 MB picture on the homepage (an "ego shot" aerial picture of the factory) took forever to load back in the days of 14.4 kbps modems. While our customers and prospects weren't making it past the first page of the site most of the time, the site worked fine in the office over the network . . .
Realizing the potential I started The Web For Business.com on September 8, 1997. My focus was to market companies online using the most effective methods available. While the internet landscape has changed drastically since 1997 our fundamental strategy of providing useful information to connect and engage with prospects hasn't changed. Tech has evolved. People have not.
When you deal with The Web For Business.com, you're dealing with me and a team of conspirators who are really good at what they do. With many decades of experience between us, I'm sure we'll be able to help you.
Thank you for visiting our site. If you have any questions about how I and my team can help you, please contact me. I'll be happy to talk with you.
Best Regards,

Chief Marketer
The Web For Business.com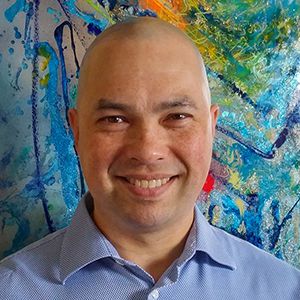 We are happy to answer any questions you may have about any aspect of online marketing. Please send us your questions. We'll do our best to answer each and every one of them promptly.

The Web For Business.com is a consultancy specializing in online lead generation, website development, inbound marketing, social media marketing and more. We help our clients with the development of responsive websites with useful information that we help market to their target audiences. We're happy when you're happy and we hope we can be of service soon!